The seminar organized by the Center for Excellence in Teaching of the University of Prishtina in cooperation with the State University of Arizona and supported by the Transformation Leadership Program was held today at the Faculty of Philology amphitheater.

Professor Shahin Berisha, from the Melikian Center of the State University of Arizona, shared his experiences with the staff of the University of Prishtina. During this seminar, instructors were introduced to the opportunities that technology offers today in facilitating teaching and learning in their daily work with students. Among others, the examples of best practices of the use of interactive tools such as MS suite applications, animations and interactive simulation, iPad and smart phone applications, virtual tools, and robotic education applications were explored.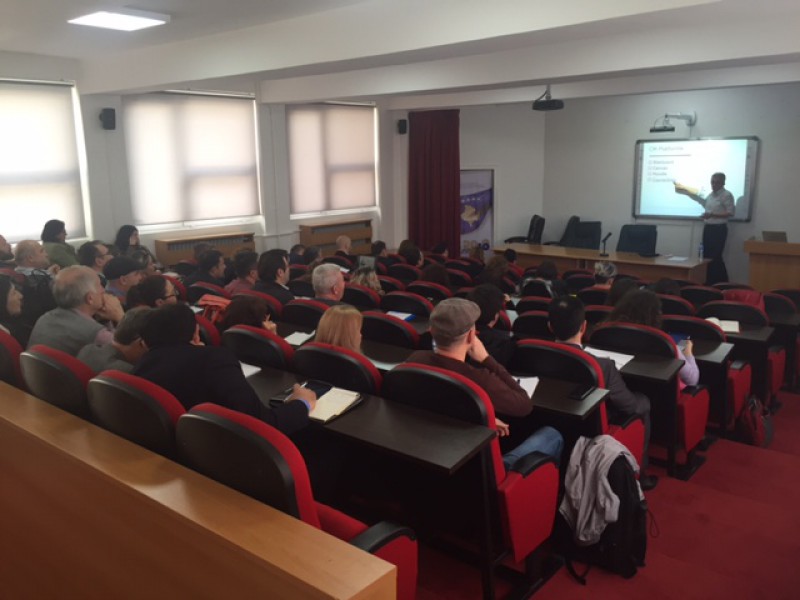 This seminar is the first phase of training in the field of technology implementation in education. The second phase of this training that begins next week is dedicated to the use of the digital platform Coursesites for the implementation of teaching at the UP.